How to prepare the car for winter is the question we are often asked by our customers. Experienced mechanics and spare parts manufacturers believe that mostly drivers themselves are to be blamed for winter car failures. Based on our experience, we can say with certainty that preventive maintenance before the winter season reduces a risk of a car breakdown.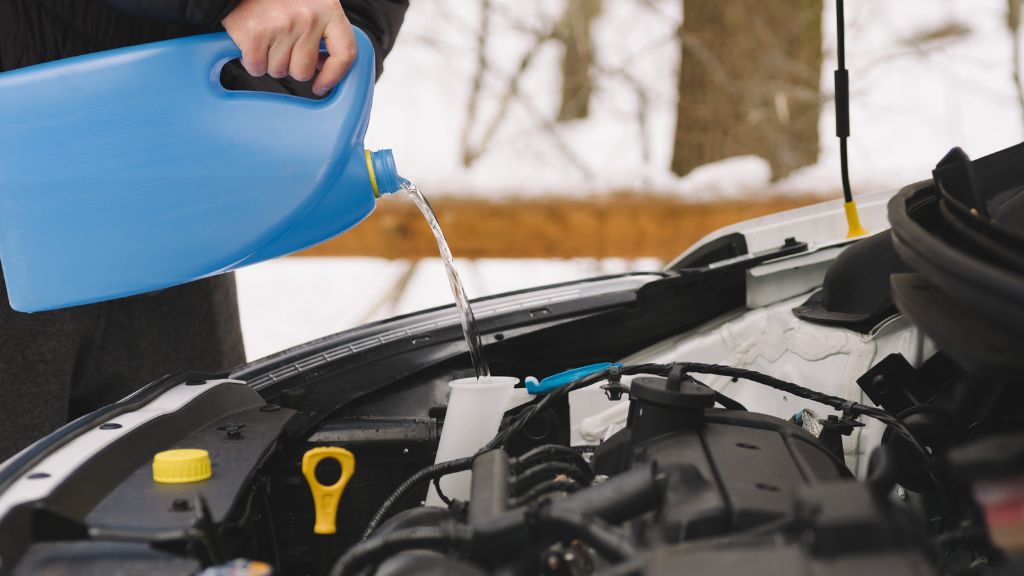 Winter Checklist for vehicles before the first frost and snow
The amount of antifreeze is the first thing that is very important to check before the start of the winter season. Most cars owners only think of antifreeze when temperatures drop below zero. The antifreeze itself is actually concentrated glycol-based liquid that needs to be diluted with water before use, only then does it become a coolant. The level of antifreeze can be measured with various instruments that you can buy at any KIT Commerce retail outlet. The amount of antifreeze is one of the main things to be checked for prevention and safety of your car.
The condition of the tyres is another item on your checklist before every winter season. Apart from the fact that winter tyres are required by law to be used from 1st November to 1st April; if there is snow, frost or ice on the road, make sure to check the tyre tread depth of the old tyres. The minimum tread depth must not be less than 4 mm. If you need new winter tyres, see our offer at the website www.kitgume.rs.
The battery health is also one of the main things to be checked before the start of the winter season. A faulty battery usually fails on cold winter days when temperatures are low. It is usually said that batteries get old in summer and die in winter; therefore a preventive check before the first frosts is advised. A completely free battery check can be carried out in all KIT Commerce retailer outlets.
Wheel alignment and brake linings as well as the engine oil level is the next thing that often needs to be checked for safety and security before the start of each winter season.
As for windshield washer fluid, it is recommended that we use the winter washer fluid for cold and winter days. This is a very important thing because it freezes at much lower temperatures than summer washer fluid.
Accessories are also an integral part of the set for winter period. An ice scraper, a snow brush and chains are one of the things you need to have in your car during cold and winter days.